Katie Clarke

Katie is the Victorian Relationships Coordinator. She trains and assesses students in both Victoria and the ACT, she also works closely with our wonderful team of Victorian trainers and assessors.
Katie has been working in Early Childhood Education and Care since 2011 when she completed her Certificate III traineeship and has been a trainer and assessor with the Australian Early Childhood College (AECC) since 2015. She is a certified supervisor at a local long day care service. Before she became a trainer she completed a degree in Psychology - she is crazy about child development!
She lives with her fiancé and their two cats, Seren and Dipity. She loves to travel - her favourite destinations so far have been New York City, Scotland, and Rotorua in New Zealand.
What do you love most about being a trainer?
I am passionate about VET and adult learning, and it is a joy to work with passionate educators across services, especially new educators who bring so much energy and enthusiasm to their work. I also love getting to celebrate lightbulb moments with students, when all their hard work has paid off and their confidence blossoms!
Favourite pastime?
I love to sew and make clothes
Favourite quotes to live by?
Whether you think you can, or you think you can't, you're right - Henry Ford
No one can make you feel inferior without your consent - Eleanor Roosevelt
What is a great website you like to recommend to students?
The Early Childhood Resource Hub, or ECRH (ecrh.edu.au) is fantastic and contains hundreds of resources on a huge range of topics relating to childcare and the EYLF.
Catherine Morkunas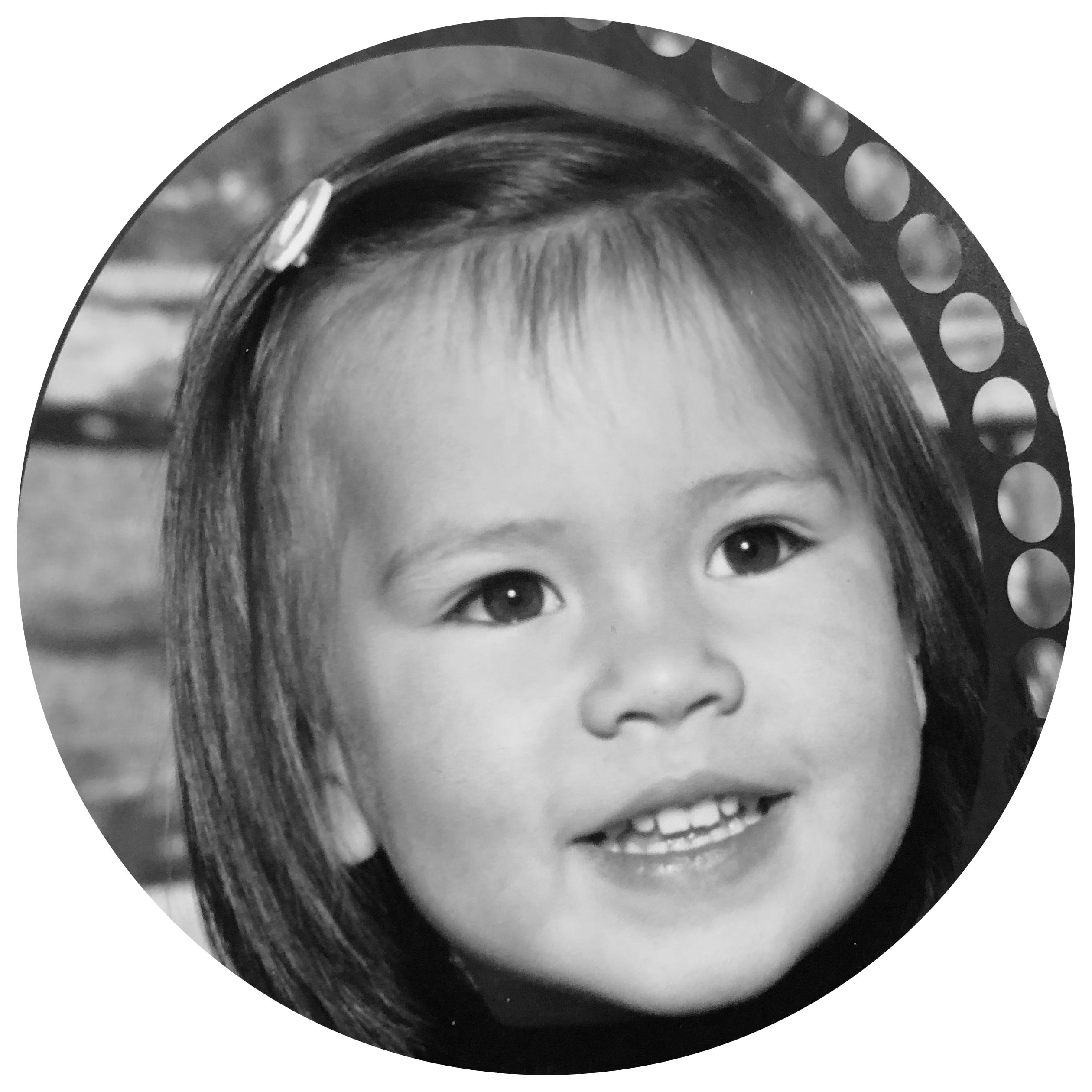 Catherine has been working in Early Childhood Education and Care for over 25 years, it was her interest in education and nurturing that led her to the industry and she has never looked back. She has been fortunate to have worked in a variety of services starting as an unqualified student to becoming a service director. She has worked alongside many amazing quality educators who have inspired her and always challenged her to further her understanding and skills within the industry.
9 years ago she found herself looking for a new challenge so she decided to return back to study while working full time, it was through this study that she became involved with AECC. She was then provided with an amazing opportunity to work for an RTO whose philosophical beliefs fell into line with hers.
What do you love most about being a trainer?
My passion for knowledge and the Early Childhood Education sector has only grown over the years and it is with this that I hope to inspire and support each of my students.
I am blessed to work with an amazing group of educators that share my passion for the next generation of educators and Australian children.
Favourite quotes to live by?
When the day seems to be going south remember -
It's what challenges us the most that teaches us the most.
Michelle Deegan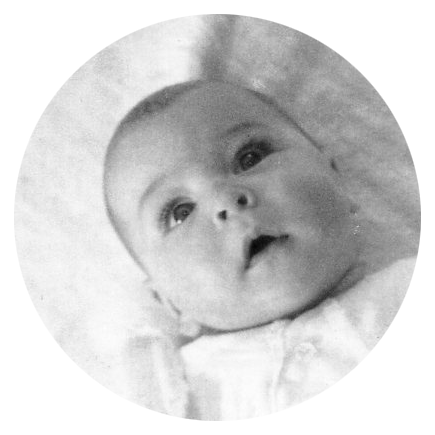 Michelle's career started in the Early Childhood Industry as both an Educator and Centre Manager and this spanned over 10 years. She then went on to complete a Degree in Early Childhood and worked in Primary Schools. She worked for several years in both schools and Early Childhood Centres with Life Education (Healthy Harold) which revived her passion for Early Childhood. She now gets to share her love of Early Childhood with students studying their Certificate III and Diplomas in Early Childhood.
She is a mum of two amazing girls who have grown up too fast! She has countless animals which receive all her love and attention. She also volunteers with a wildlife recue organisation so often has wildlife such as joeys, possums and birds that she rehabilitates.
What do you love most about being a trainer?
I love that I am able to share my passion for the Early Childhood sector and help to support amazing Educators on their journey in this industry.
Favourite pastime?
Reliving/laughing about old memories with treasured friends
Favourite quotes to live by?
You can't control what happens to you, or how others treat you, you can only control how you respond to it.
Don't worry about what others are doing - just do you!
What is a great website you like to recommend to students?
Raelene Murrells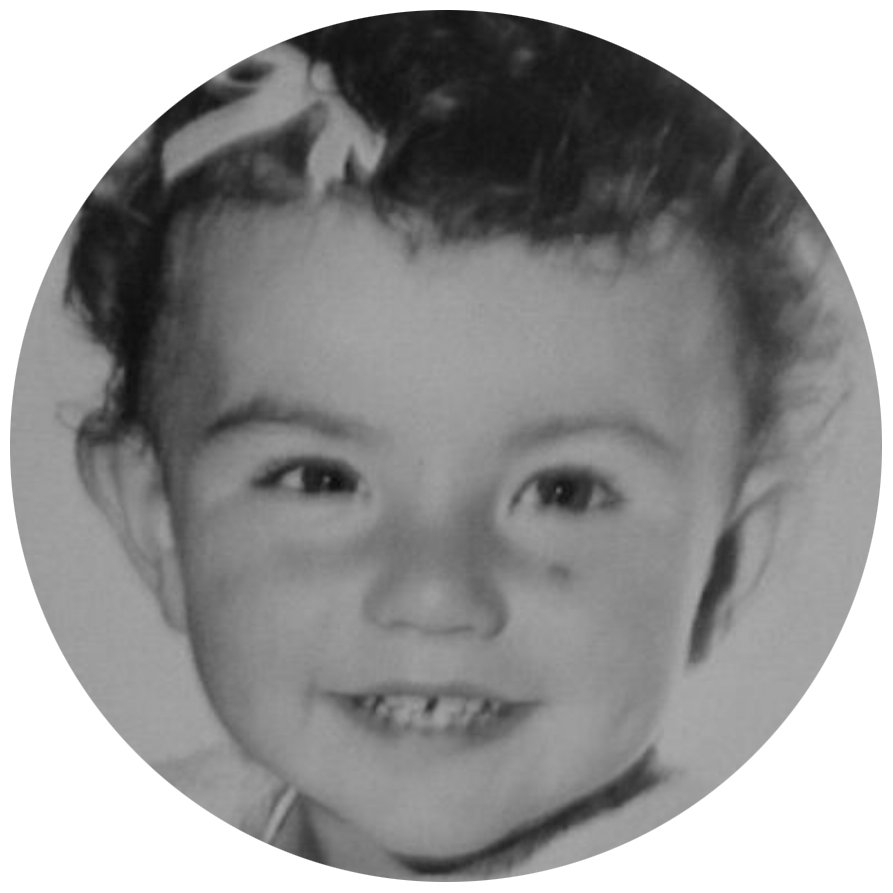 Raelene has been married for 30 years and has 2 gorgeous children in their 20s. She aboslutely loves the beach and takes every opportunity to get there. She has worked in Early Childhood for almost 30 years as a Teacher and a Centre Manager before moving into her position as a Trainer and Assessor in 2017. She is passionate about Early Childhood and loves sharing information with others.
What do you love most about being a trainer?
Connecting and collaborating with others that share a passion for Early Childhood and being able to help others learn high quality practices to support children to be the best they can be.
Favourite pastime?
Not one but a few... Being with friends and family having a BBQ or around the fire bucket, dreaming of going to the beach in my Jeep, and spending hours on Pinterest, Instagram and LinkedIn.
Favourite quotes to live by?
You will meet two kinds of people in life: ones who build you up and ones who tear you down. But in the end, you'll thank them both
Education begins the moment we see children as innately wise and capable beings. Only then can we play along in their world.
Life takes you down many paths, but my favourite ones lead to the beach
What is a great website you like to recommend to students?
ECRH - Early Childhood Resource Hub. Great collection of websites, articles, newsletters, videos, and information.
Peta Weston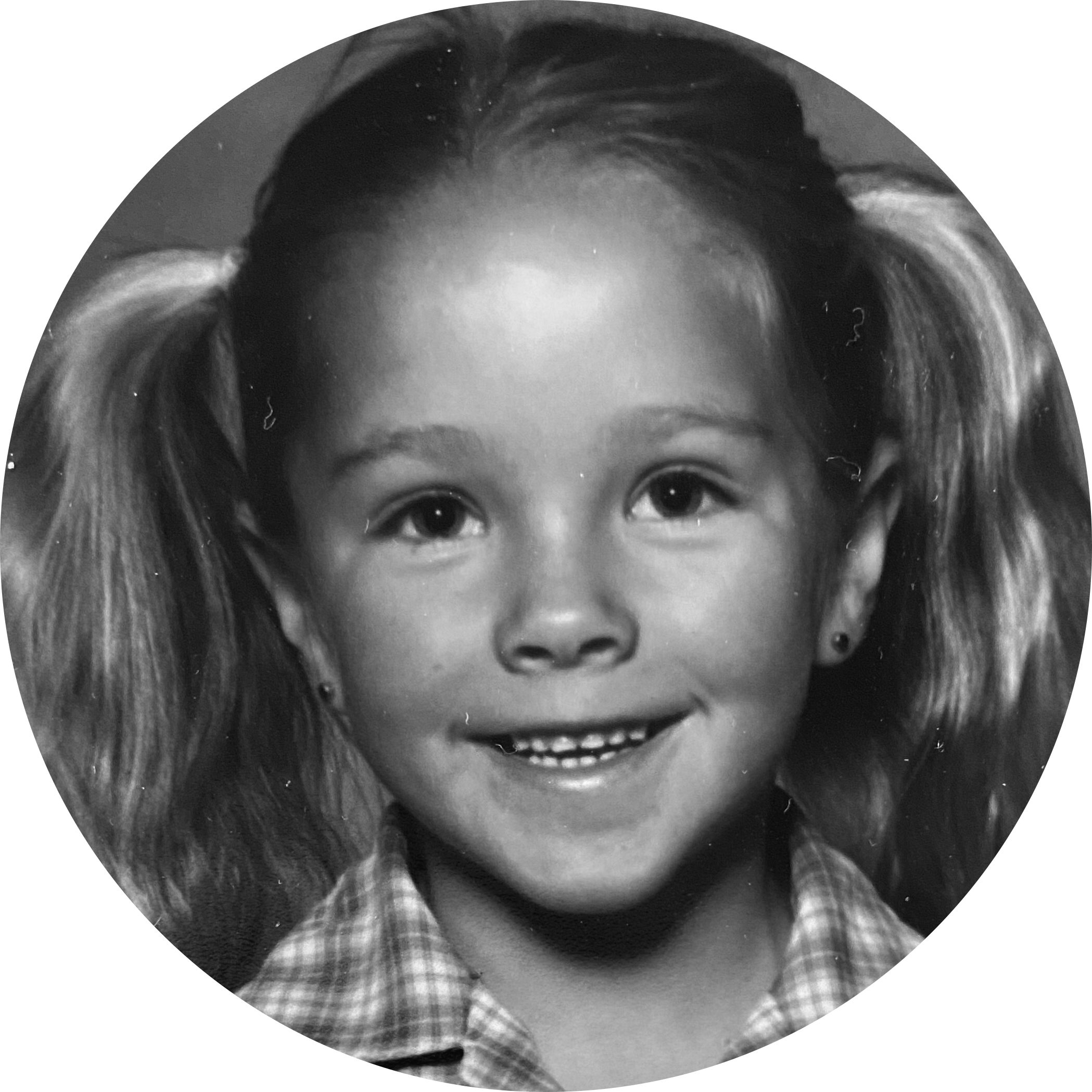 Peta has worked at AECC for 3 years. She is a mum of three children, two boys and a girl. She started working in centres 20 years ago and has developed a passion for working in the industry. She loves to teach about culture and diversity and this supports her love of history. It was Peta's love of history and culture that helped her to discover that she is a descendant of the Anaiwan people. Our first nations people from Armidale area.
What do you love most about being a trainer?
Being a trainer brings together all the work that I have done over my time as a CM. It created an opportunity for me to be able to support people who want to become early childhood educators. I like to be able to support students who love working in the industry, and who enjoy working with children.
Favourite pastime?
Country music - being a rural girl growing up in the west of NSW country music and working the land with my family was my life. I love anything Tim McGraw. I love nothing better than putting on some good country music and listening to it while I cook or do other things and travel in the car.
Favourite quotes to live by?
Always put in what you want back.
What is a great website you like to recommend to students?
I don't really have one good website to use, but I do love to read about anything Koori related so the Koori curriculum Facebook page is great and Nura Gunya which is an organisation that provides Australian Aboriginal education, cultural teaching programs, enrichment programs and performance. I love to look at both these websites and pages.
Meenakshi Bhandari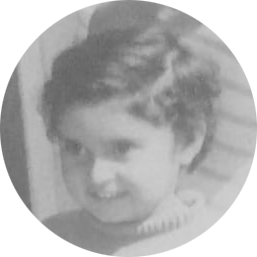 Meena joined us at AECC in 2023. She has been married for over 10 years to her husband and is a proud mother. Meena moved to Australia after her marriage and has been part of the Early Childhood Education Sector since that time.
During her career Meena has worked as a Room LEader, Educational LEader, Child Protection Champion and more. She is excited to explore her new role as Trainer and Assessor. She feels this new role will enable her to utilise 10 years of experience helping other educators achieve their goals and deliver quality care and education to children.
Outside work, Meena has a great passion for cooking and travelling. She loves spending time with her family and close friends. They often go out for family picnics, catch ups and dinner.
Rachel Currie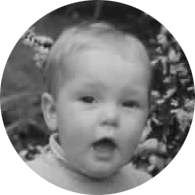 Rachel joined AECC in 2022. Rachel is the proud mother of five children within her blended family. Between them she and her husband have three girls and two boys. Rachel is an avid outdoor enthusiast. In her spare time she enoys snorkelling, wakeboarding and taking the camper away for a bonfire under the stars.
Rachel has worked in the sector for 18 years. She has experience in long day care and reception services. She is passionate about the Early YEars Learning Framework and enjoyed her role as Curriculum Leader as it allowed her to mentor others. This work inspired her to become a Trainer and Assessor with AECC.
Rachel is passionate about her new role and is grateful to have the opportunity to support other educators build their knowledge and skills within the sector.
Charanjit Dhaliwal
Charanjit joined us at AECC in 2021. She is married with two children. Charanjit enjoys spending time with her family and friends, especially outdoors. She also loves Punjabi movies and listening to music.
She migrated to Australia in 2009 and has been working in the Childcare sector since. She has various qualifications in Childcare, Education, and even some in Mathematics. She has worked in various roles within the sector and has spent valuable time on the floor of a centre which grounds all her training in her experience.
Charanjit believes a great teacher is warm, accessible, enthusiastic, and caring. This is something she has always tried to acheive with the children in her care and would like to now provide for the adult learners she is supporting through their qualifications. Charanjit is committed to her professional development and broadening her perspective, allowing research and experience to enrich her teaching.
Debbie Guymer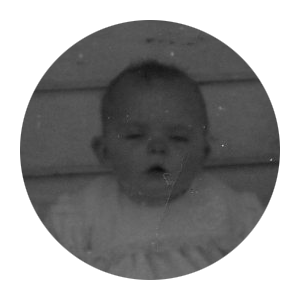 Debbie has worked for 35 years in the childcare industry. During these years she has worked in the following positions:
Family Support Worker with a Family Support Service
A childcare worker/Educator in various childcare services, she has been a Room Leader in nurseries, Toddler rooms and Preschool rooms
A Child Development Officer in Family Day Care
An Inclusion Support Worker in an Early Intervention Service
A Trainer and Assessor with AECC
Debbie is married and has 3 grown children who have all left home to go into the big, wide world. Debbie has one grandchild and one dog who has loved her working from home.
What do you love most about being a trainer?
Helping and supporting my students to start, or to continue, their journey into the Childcare Industry
Favourite pastime?
Making patchwork quilts. Now I love making clothing and accessories for my granddaughter, it is very relaxing
Favourite quotes to live by?
Don't forget to look up or you will miss the rainbows
What is a great website you like to recommend to students?
I encourage my students to visit the ACECQA website to download copies of the BBB, NQS, QIP Templates etc, you could spend a month looking at what is available, it is a great resource for anyone in childcare and everthing can be downloaded free.
Prerana Joshi
Prerana has recently joined the team at AECC in 2022. She has been married for 17 years and has two energetic sons. She loves gardening and you'll often find her with her hands covered in dirt planting or harvesting home grown fruit and vegetables. She loves spending time in nature. It's when she is happiest.
Prerana holds various qualifications in Childhood Education and Training and Assessing. PRerana started working in the early childhood sector 6 years ago and has loved her experiences thus far. Being a trainer has provided her the opportunity to share her passion with students and, through them, help even more children grow and develop.
Kamaljit Kaur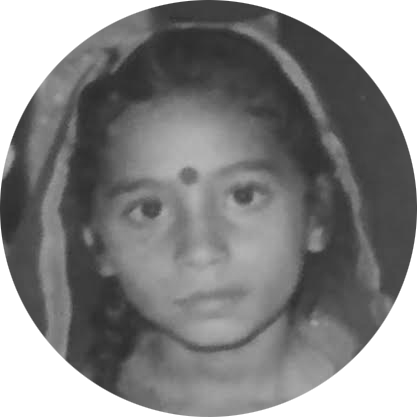 Kamal joined us at AECC in 2022. She has various qualifications in Training and Assessing and Childhood Education. She also has several qualifications in Education and Science. I her personal life Kamal loves outdoorsy pasttimes like hiking and swimming. She finds these very fulfilling. She loves nature, travelling and stretching herself with controlled risk.
Kamal has been within the industry for 20 years. During her time in the sector she has worked as an educator, coordinator, educational leader, 2ic and more. She is loving this new opportunity as a Trainer and Assessor to spread knowledge and opportunity to other educators. She believes every student brings something unique and valuable to their workplace and she wants to help students develop their strengths. She is committed to making students feel safe and giving them space to enjoy their learning.
Harshitha Mandya Veerendrakumar

Harshitha recently joined AECC and brings over 12 years of experience in Early Childhood. She migrated from India in 2009 and gained her certificate and Diploma in Early Childhood and later completed a Bachelor and master's degree in education.
Harshitha has held many positions in the sector including Educational Leader snad Centre Manager. She is passionate about learning and study and loves engaging in reflective practice with educators to support growth.
Harshitha enjoys spending quality time with her husband travelling, listening to music, and watching movies together. In her spare time Harshitha's hobbies include drawing, canvas painting, glass painting and cooking.
Harshitha is a nurturing, caring Trainer who values the relationships she has built with educators during her career. She is looking forward to sharing her acquired knowledge and experience in Early Childhood with our students and connecting with Leaders to support learning.
Nada Moussa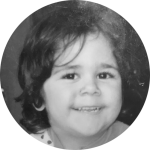 Nada recently joined AECC and has had a career in Early Childhood spanning over 12 years. She comes from a big family with many siblings and is a proud aunt of her neices.
Nada started in a traineeship position completing her certificate III and Diploma qualifications and went on to complete a Bachelor of Education Early Childhood. Nada has also worked in an Educational LEader and Centre Manager role.
Nada enjoys spending quality time with her extended family, especially pine nut collecting and cracking with her Grandparents. She loves to travel and try new things. She enjoys adventures that challenge and excite her.
Nada appreciates the opportunity and important role of being a Trainer and she is looking forward to working with our students and Leaders. She is extremely passionate about Early Childhood and supporting educators learning and growth to develop their own passion for the sector.
Ella Wang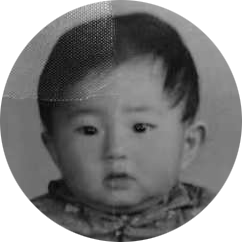 Ella joined the AECC during 2022. She, her husband and their young daughter live oin northern Melbourne and outside work Ella loves to meditate and do yoga. These hobbies are good for her mind, body and soul.
Ella has several years' experience in the industry and has worked in a variety of roles including 2IC. She is involved in upskilling her qualifications further to provide top quality training to her students. As a training professional she believes every student is unique and has their own learning style. Ella works hard to respect the differences between every student to feel comfortable with them in productive and meaningful ways. Ella wants every student to feel comfortable to ask questions and create an inclusive, open, environment for study so students van sooner reach their goals.
Rebecca Willmott

Rebecca has had the pleasure and privilege of being a Centre Maanger for a 45 place Centre in North East Victoria for seven years. She is married and has two gorgeous girls and many pets. They moved from the country to Geelong where she trained and assessed in a classroom setting before returning to a Centre Manager position of a 163 place Centre for over three years. Rebecca is a big believer in messy and creative play and is passionate and fascinated about Steiner Education.
What do you love most about being a trainer?
I now thoroughly enjoy my role of visiting students at Centres throughout all of Victoria. Every day is different and I am passionate about supporting students at a centre based hands on level and observing their interactions with amazing children.
Favourite pastime?
My hobbies include exploring with my children and the local You Yang's and all the local beaches. I enjoy stand up paddle boarding and when I get the change I am part of a hot air ballooning crew - which I absolutely love!
Favourite quotes to live by?
My favourite quote is Have courage and be kind.
What is a great website you like to recommend to students?
Early Childhood Australia is a great website for students to access early childhood resources.
Hannah Wright

Hannah has worked in early childhood centres for just over 10 years starting out as a trainee herself. She was named early childhood trainee of the year which encouraged her to seek further training in the industry. This led her to enrol to complete her degree of Early Childhood Studies and Primary School Teaching at Newcastle University. When working in the role of educational leader she found a real passion for training and working closely with other educators, this was her pathway into becoming a trainer.
Just before COVID restrictions hit Hannah was extremely lucky to marry her husband with all of their beautiful family present to share in their special day. They have adopted a dog who has brought so much joy to their lives. She loves being outdoors, the beach and her garden are some of her favourite spots.
What do you love most about being a trainer?
I love my job because everyone at AECC holds the same vision and is dedicated towards sharing their passion and experience with other educators. I love sharing ideas and knowledge with my students that has helped me along the way and seeing them thrive in their workplace.
Favourite pastime?
Having weekend picnics with my family and grandparents by the water at Davistown.
Favourite quotes to live by?
Don't let yesterday take up too much of today - Will Rogers
What is a great website you like to recommend to students?
Inspired EC. Some interesting blog posts to consider other sides of topics you might not have reflected on, they sell some beautiful natural resources that support open-ended play experiences, and they offer affordable professional development courses.